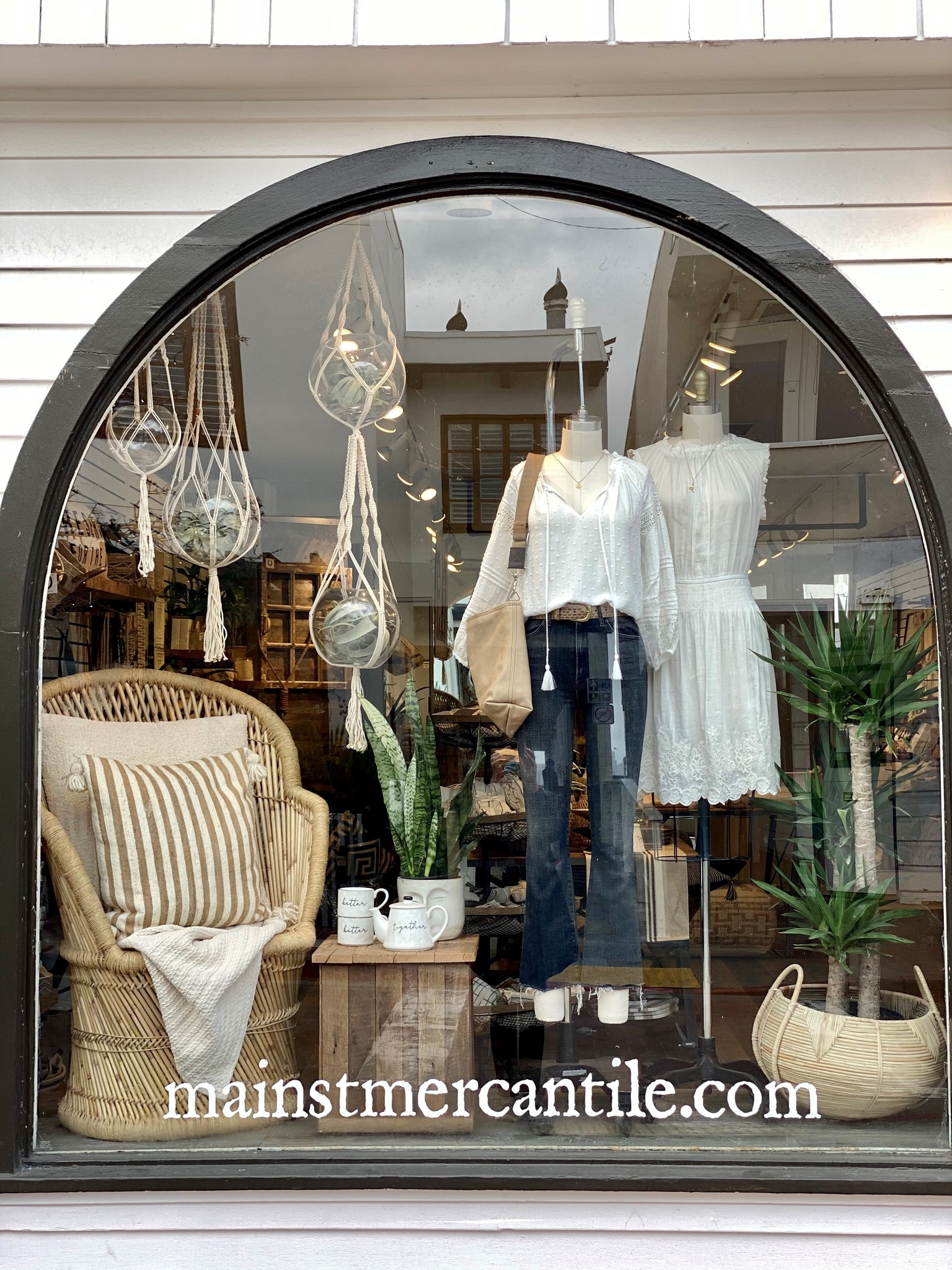 Our Maiden Post is to ANNOUNCE THE 2021 SPRING ROLL OUT (YAY!) 
As many of you know, our original Grand Opening was scheduled for SPRING of 2021 - we decided to push up the date to open for the holidays. We thought it would be a nice thing to do for the locals (and yes, a strong case of cabin fever had something to do with it as well).
Although we were super excited to re-open, it was not the launch we had hoped for.  We knew opening during COVID would be difficult but opening with 20% of our anticipated inventory was the real bummer.  So many great pieces back-ordered, stuck in Customs, short shipped etc. Still, we persisted, knowing eventually the buy we worked so hard to curate would be revealed.
FINALLY, it happened! NEW PRODUCT HAS ARRIVED and it is GORGEOUS!
PLEASE NOTE: We have chosen to hold back a portion of inventory for in store purchase only (long live brick and mortar!) but not to worry, the online store will always be stocked with best sellers and great gift items.
For those left wondering why we made the change from Koze to Main St Mercantile, I can best sum it up by saying, the decision came from a genuine desire to do/be better. We are still the best place to find something "cozy" but now in addition to your favorite apparel and accessory brands we have become a fantastic resource for gifts and specialty items.
Click here to check out a few of February's FEATURED BRANDS
Same girls, same location, same great service- the only thing that's changed is we've added a few new categories we think you are going to LOVE. 
We'll always be the "Koze Gals" and if you still want to call us that we'd love it!  Really hoping when the time is right you will stop by (online or in-person) and see what we've been up to.
With thanks,
D 
USE PROMO CODE: YAY! FOR FREE SHIPPING ON ALL ONLINE ORDERS OVER $100 
FREE LOCAL DELIVERY AVAILABLE (ZIP 94920) OR BUY ONLINE PICK UP IN-STORE
If you'd like to shop but prefer a private appt we will happily accommodate. Please email to book appt.  (yes, it's okay to bring a friend) M-TH 10-4